For all your domestic, commercial and bespoke trampoline requirements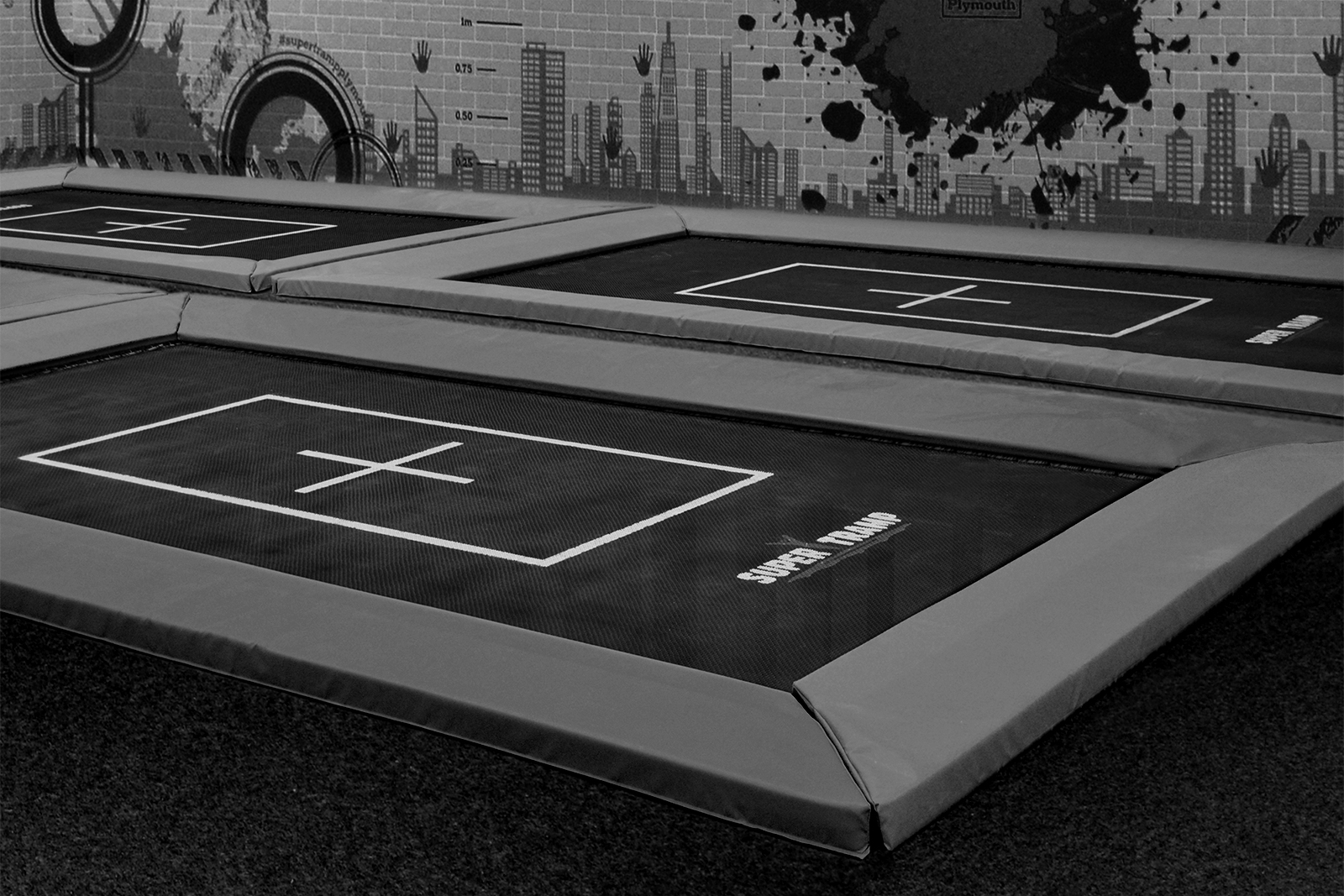 Specialists in the supply and manufacture of domestic, commercial and bespoke trampolines, including trampoline parks and modular systems.
Located in the heart of South-West England, Jet Sports are a knowledgeable, family-owned company with a passion for trampolines and commitment to offering real customer service in all they do.
Super Tramp Trampolines
The UK's pre-eminent quality garden trampoline brand; Super Tramp has been around for over thirty years and has an enviable reputation for superior quality and customer service. Visit www.supertramp.co.uk to find out more about our ranges of trampolines, spares and accessories.
Super Tramp Plymouth
The UK's first Super Tramp park designed, built and operated exclusively by us. Super Tramp has been manufacturing trampolines for over thirty years, so we know what it takes to create an outstanding trampoline experience. To discover more about our first trampoline park, please visit www.supertrampplymouth.co.uk.
Super Tramp Parks
Super Tramp Parks are proud to combine sector expertise with product excellence to create unrivaled trampoline parks for our clients. Our team of professionals work closely with you to bring your visions to life and create innovative, fun, safe spaces where children and adults can come together and enjoy the thrill of bouncing.
Our flagship trampoline park in Plymouth features a wide range of activities and sessions to suit everyone!