There at the beginning
Part of the Family since 1983
Whether it's a fun trampoline for the children or a training tool for professionals, Super Tramp has got what you need. Our wealth of expertise has allowed us to create a range of trampolines to suit everyone; whether it's the Springtime™ for fun, The PT Bouncer™ for fitness or The Boomer™ for professional training. You can find these ranges and more on our website - visit www.supertramp.co.uk.
an established manufacturer
The UK's pre-eminent quality garden trampoline brand; Super Tramp has been around since 1983 and has an enviable reputation for quality and customer service.
Super Tramp are known as the pioneers in garden trampolines having introduced the first trampolines to the UK back in the early 80's.
Jet Sports Ltd continue to supply a fantastic range of trampolines; all of which include a promise of excellent build quality, durability and unrivaled warranty packages, ensuring you really do get the best.
Our extensive knowledge of the trampoline industry has allowed us to design a variety of domestic, commercial, professional and bespoke trampolines, each equipped with a unique spring configuration calculated to give the best bounce possible.
premium quality
Super Tramp trampolines are manufactured as sporting goods and as such, are well-built, quality products that can be depended upon to deliver exceptional performance with industry-leading warranties and aftercare services. Super Tramp are one of only a select few manufacturers to offer a full spares inventory and optional accessories for all trampolines, so your trampoline can always be kept in full working order.
Extensive product range
Super Tramp offer a vast range of high-quality trampolines to suit almost any environment. You will find 10', 12' & 14' round trampolines with or without enclosures, as well as rectangular frames for both fun and performance. Alongside the domestic ranges, Super Tramp can supply commercial, bespoke and high-performance trampolines, as well as a variety of spare parts and accessories.
Fitness rebounder
It's not just trampolines we specialise in. Super Tramp also introduced the first fitness rebounder - The PT Bouncer™ - to the UK over 20 years ago. This highly popular piece of fitness equipment has been used in homes, fitness studios and healthclubs all over the country. It's unwavering popularity has allowed us to continue to develop and fine-tune our design, making the PT Bouncer the most-established and sought-after rebounder on the market.
Visit the Super Tramp website HERE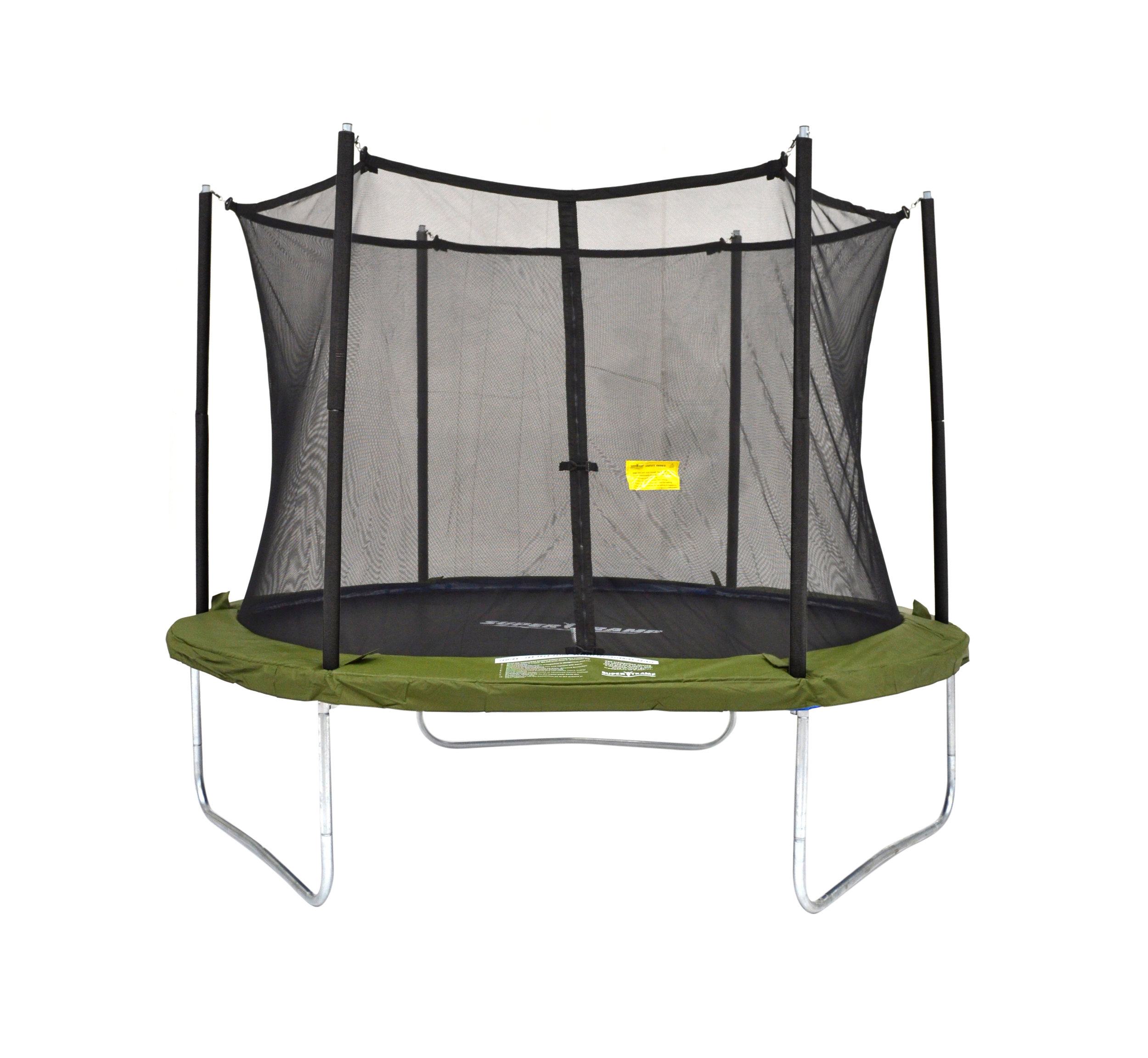 Super Tramp offer a wide range of trampoline models to suit young children and teenagers, right the way through to adults and professionals.
You can check out the full range HERE